TRUST OUR EXPERIENCE
Rosenstein Baumaschinen was founded on the 8th of December 1970 as a one-man business in the home garage of Alfred Rosenstein.
In the course of the initial success we started hiring the first employees, among them Thomas Leschke who has been in our company for over 30 years. After thirty years in the business he's made himself worldwide a name as a specialist for construction and industrial district.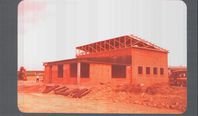 At the end of the '70s the garage became too small and we bought a piece of land in Warburg's northern industrial district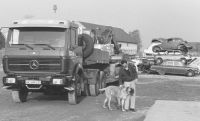 By focusing the company on the needs and requirements of its customers, Alfred Rosenstein became a specialist for construction machineries. Already in the early days the company started exporting and the workforce grew steadily.

In order to better respond to the needs of his customers, Alfred Rosenstein bought his own trailer and continuously expanded the workshop which today counts five halls.
Take advantage of our opportunities
Since 1993 our company is officially approved by the authorities as a "Meisterbetrieb" a so-called master craftsman company. Our master craftsman Alwin Henkenius can look back on over 30 years of experience in the construction machinery business. This high quality label enables us to officially train our own apprentices in the workshop and the office.

This ensures the customer to obtain, not only an optically good machine but also a technically sound machine. We are looking at offering our customers good value, quality for their money.
In order to make the quality of our machines tangible for our customers, after an initial inspection report the machine receives a Rosenstein quality rating (RQN). This enables our customers to decide up to which point they would like to further increase the quality of the machine. Special demands are no hurdle for us.
YOU CAN COUNT ON US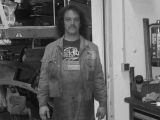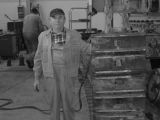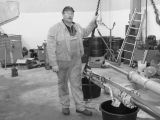 Rosenstein Baumaschinen is not only a point of reference in the sector of used construction equipment: In the last decade we have become a leading supplierfor the waste and recycling industry.
In the industrial sector, Rosenstein Baumaschinen is specialized with great success in material handling machines.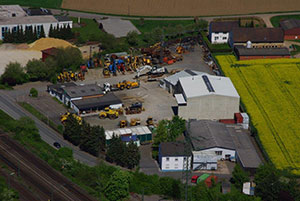 Rosenstein Baumaschinen briefly
1970
Establishment of Alfred Rosenstein Baumaschinenhandel


1977
Construction of the company headquarter on Hilgenstock


2001
Change company name to Rosenstein Baumaschinen GmbH, Nadine Rosenstein joins the management


2008
Change company name to Rosenstein Baumaschinenhandels GmbH&Co. KG, Patrick Krug joins the management


2010
We are proud of 40 years Rosenstein


2015
45 years Rosenstein Baumaschinen